Trio Urban is a premium quality clothing store that has been providing the latest fashion trends to our customers since 2021. As a retail and wholesale store, we pride ourselves on our exceptional quality and affordable prices. Our goal is to provide our customers with the best possible shopping experience, whether they are looking to purchase a single item or stock their store with our merchandise.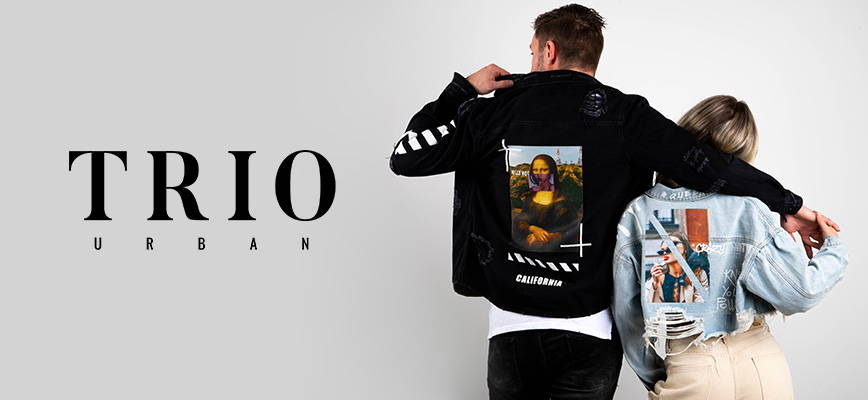 We ship within and outside the U.S.
100% Secure Online Payment
At Trio Urban, we believe that clothing is more than just something you wear - it's an expression of who you are. That's why we put so much emphasis on creating a vibe that our customers can connect with. Our clothing is designed to be versatile and timeless, with a touch of trendiness that makes it unique. We draw inspiration from the urban landscape and street style, creating pieces that reflect the energy and attitude of the city.
Whether you're looking for something edgy and bold or casual and comfortable, our clothing is designed to fit seamlessly into your lifestyle. At Trio Urban, our vibe is all about confidence, individuality, and self-expression. We believe that everyone deserves to feel comfortable and stylish in their own skin, and we're here to help you achieve that with our fashion-forward clothing.
Our mission is to help you look and feel your best, no matter what the occasion. Whether you're shopping for yourself or your store, Trio Urban is your one-stop-shop for premium quality clothing.
Need assistance? Get in touch with our customer support team via phone, email, or chat. We're here to help!
We've love to hear from you. Our friendly team is always here to chat!

777 E 12th St 90021,
Los Angeles, CA